WISP
Weird Illuminated Sky Painting
Quadcopter Lightwriting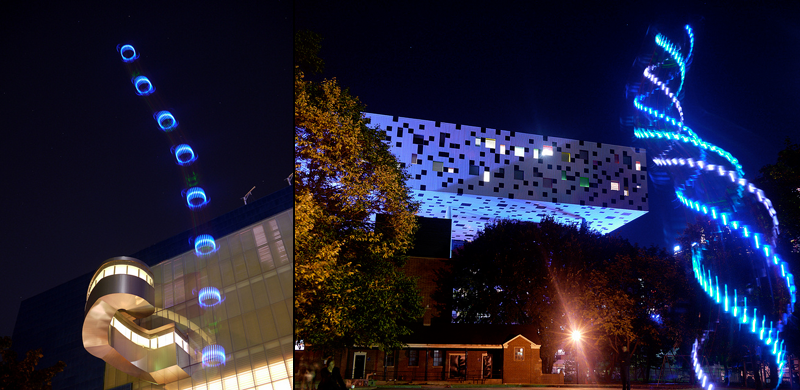 WISP is a long exposure light writing experiment. Patrick Dinnen, Dre Labre, and I fabricated an LED rig and mounted it under a quadcopter. The result is illuminated patterns in the sky.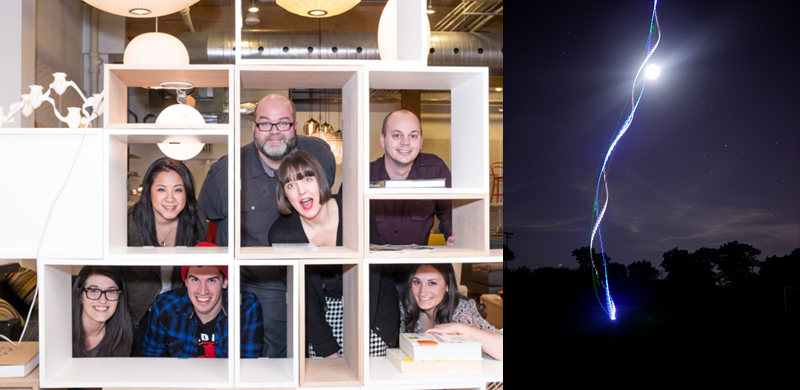 WISP uses a Bluetooth Low Energy (BLE) shield to communicate changes in the light pattern mid flight. The flight consists of a pilot, photographer, and artist.
The WISP project was featured in The Makers Nation - Maker Spotlight and Pecha Kucha Toronto where it was featured as the Pecha Kucha presentation of the day in January.
Technology
DJi Phantom
RGB LEDs
Laser Cutter
Bluetooth Low Energy
Arduino
DSLR