UBER
UBERSAFE
Experiential
UBERSAFE is a kiosk which acts as a breathalyzer to request an UBER. Participants approach the kiosk, dispense a straw, and blow into the hole where the internal electronics measure the alcohol content of their breath. On screen prompts instruct the participant on the next steps, and when their UBER is expected to arrive.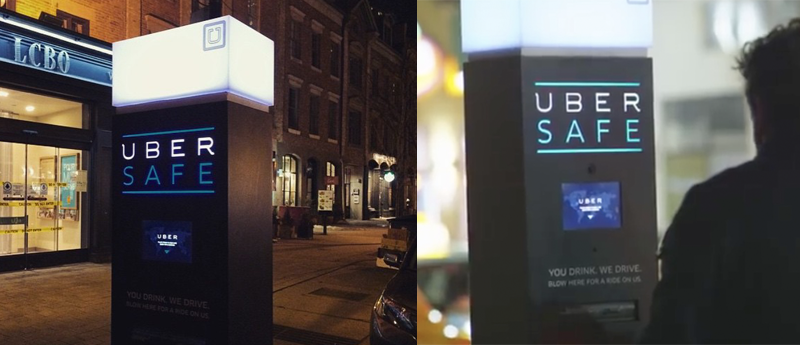 The UBERSAFE uses an alcohol sensor, LED lighting, microcontroller, BLE connection and a custom Android application.
Produced by Rethink, fabricated by STACKLAB, with electronics and programming by myself.
Press
Technology