Ontario Power Authority
PowerEye
Desktop Application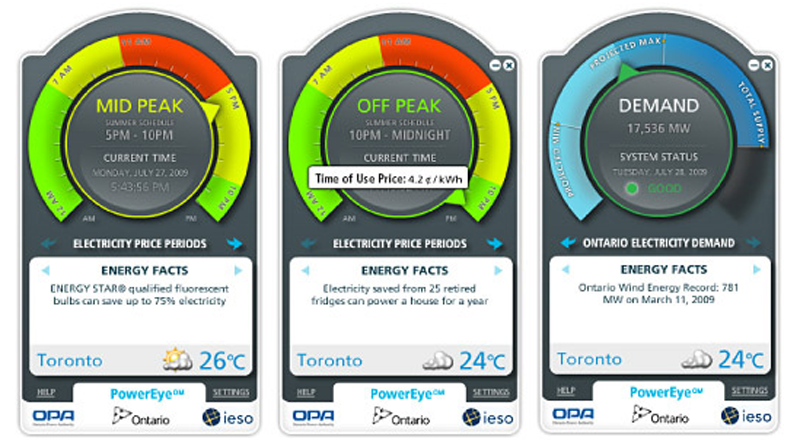 The Ontario Power Authority PowerEye is a desktop application enabling Ontario energy users to visualize their energy consumption. The application features Time of Use (TOU) times and pricing, provincial level demand, and generation capacity (not shown). Energy facts and high energy usage warning messages can be configured from the service. Geo location APIs also determine your location to find correlations between weather conditions and energy usage. An Autoupdater allow the application to receive application improvements and bug fixes on the fly. The application can also be minimized to the dock and still show a simplified interface for the TOU period.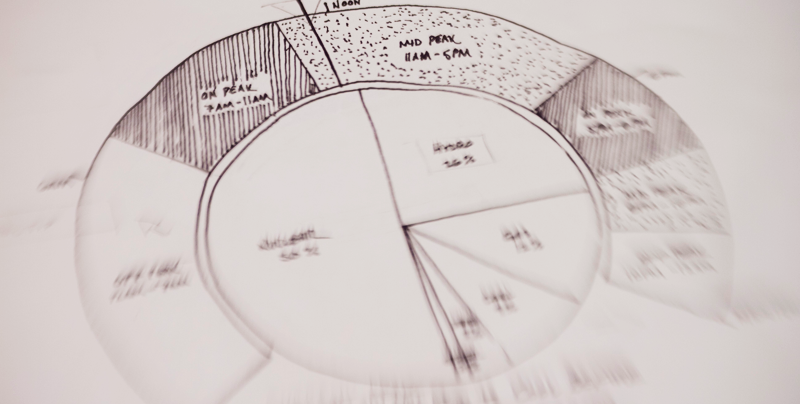 The development process consisted of initial product skteches, to prototypes, photoshop mockups, and a completed technical execution.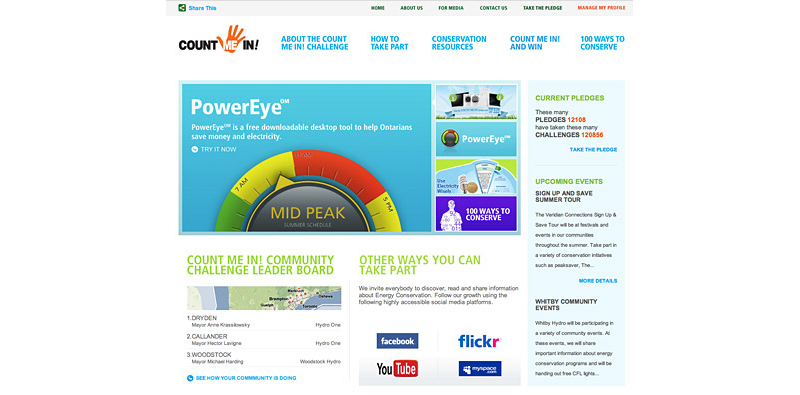 In addition the application launched around a Count Me In promotion which monitored community involvement as an interactive map.
Technology
Adobe AIR
Yahoo Weather API
MSSQL
Photoshop
Illustrator
Google Maps