Molson
Beer Fridge - National Anthem
Experiential
The Molson Beer Fridge - National Anthem is an evolution of ad agency Rethink's Passport Fridge. The Anthem fridge was designed to tour around Canada and had to use something known to all Canadians, the anthem.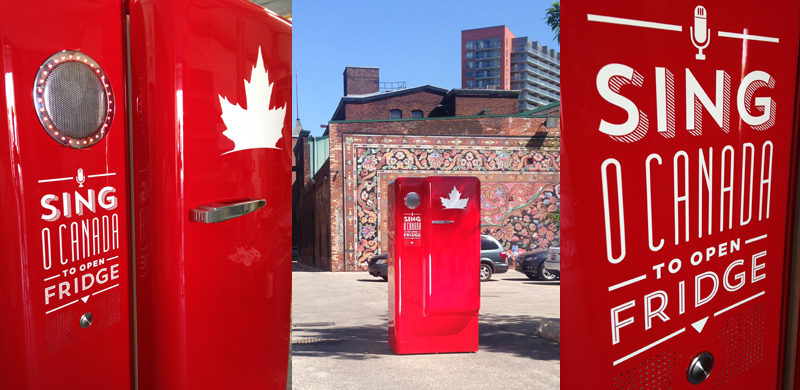 Created by Rethink, Fabricated by Stacklab, programming and electronics engineered by Adam Carlucci and myself. The Fridge uses a Raspberry Pi with a Wolfson Audio card to conduct the audio analysis to determine if the correct song is being sung. The LEDs are controlled using an Arduino Uno to two neopixel arrays.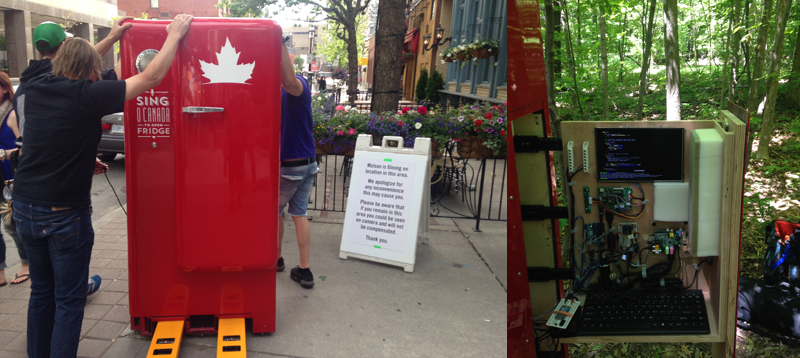 The Fridge also features Pump Truck tracks to allow for easy transportation, and self-closing cabinetry to house all of the internal components.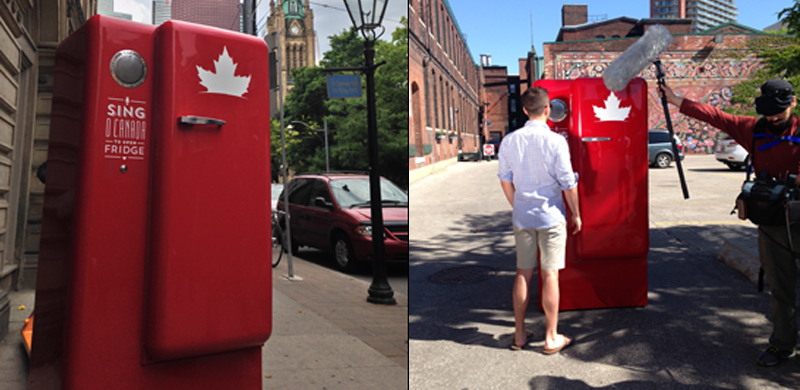 Technology
Raspberry Pi
Arduino
Neopixels
Shure SM58
Wolfson Audio
Maglock