Kohler
Canadian Catalog
iPhone Application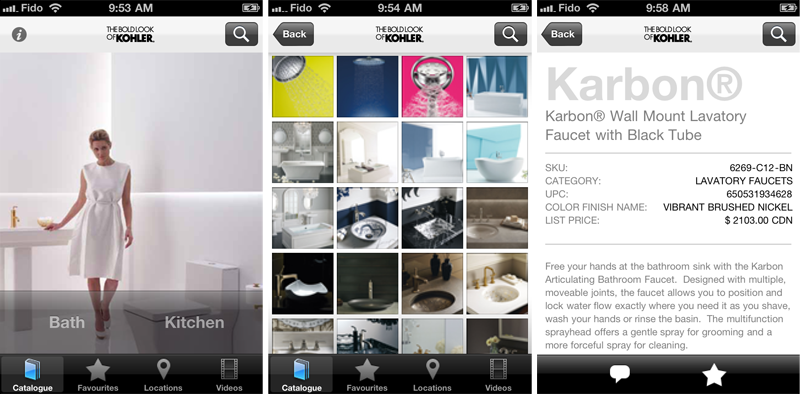 The Kohler Kitchen and Bath iPhone application is a catalogue of 26,000 plumbing products targetted at the Canadian market. Created with Sonic Boom Creative Media and NATIONAL Public Relations the application design consisted of wireframes, technical prototypes, database design, location API integration, graphic design, implementation, legal, and deployment.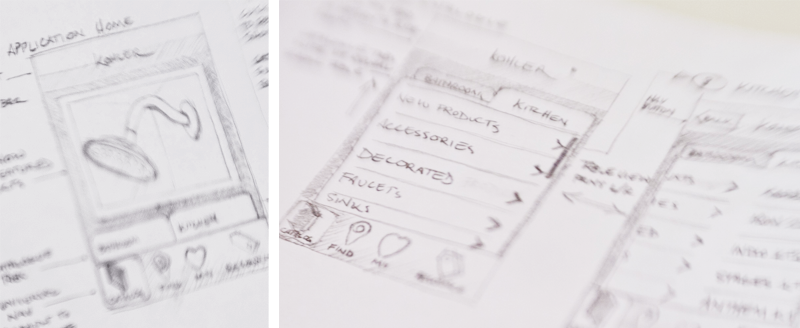 Weekly updates of the product catalogues keep the Canadian database aligned with the US parent company. Wireframes and initial mockups were drawn out, and tested with small focus groups. Slideshow galleries could be updated through a CMS allowing the application to provide fresh content on a frequent basis.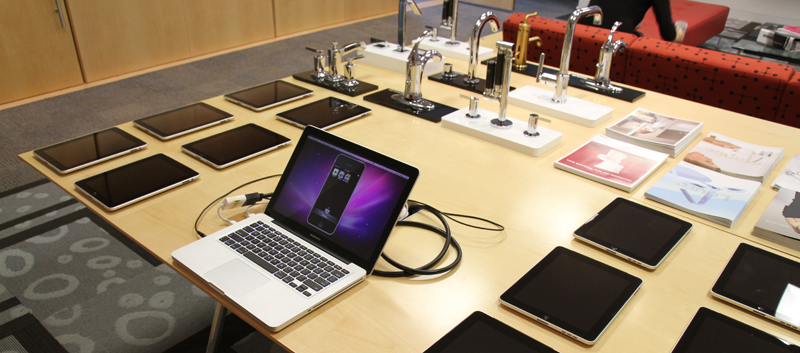 Press demonstrations of the product line, paper catalogues, and iPhone app also catered to an advance promotional audience.
Technology
ObjectiveC
FindLocation
MSSQL
Photoshop
Illustrator