BMO Soccer
Motion Tracking Video Game
Experiential
The BMO Interactive Soccer game produced by Media Merchants for Cossette and BMO involved the use of OpenCV to provide motion tracking capabilities to an obstacle avoidance video game. The game featured a rolling playing field, illustrated graphics, and scorekeeping.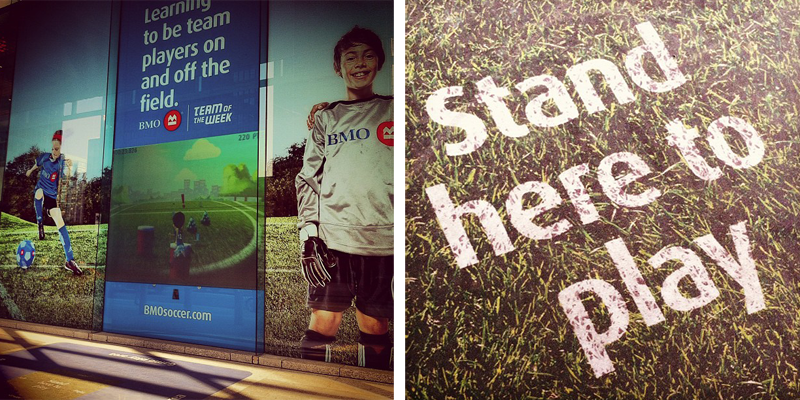 The tracking was implemented using background subtraction and optical flow to reduce the effects of blob detection against an ever changing environment. IR blasters illuminated the game space during nighttime hours. An IP Camera provided a top down view which would be used for positional movement within the game space. The movement was averaged over a series of frames based on the largest blob to provide smooth predictable motion.
The call to action activated whenever a potential participant moved through the game space. Game activation occurred when a participant stopped within that space for five seconds. This allowed us to track analytics for the duration of the installation.
Technology
openFrameworks
OpenCV
IP Camera